"SIP"
PEPSI AND DIET PEPSI, CANADA DRY, CRUSH PRODUCTS, COKE AND DIET COKE, SPRITE, 7-UP AND FRUITOPIA.


"SNACKS"
HOSTESS FRITO-LAY PRODUCTS, MRS. VICKY CHIPS, CHOCOLATE BARS, GUM, CANDY, POPCORN, COOKIES, CHEESE & CRACKERS ETC.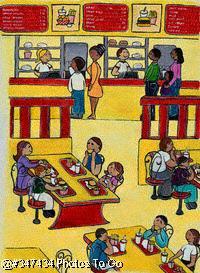 IF THERES SOMETHING YOU WOULD LIKE IN THE MACHINE LET US KNOW WE WILL TRY TO SATISFY YOUR CRAVING. EXAMPLE WE HAD A PERSON WHO WANTED SLIMFAST IN THE MACHINE FOR THEIR DIET..

Features
OUR MODEL IS ONLY 25" DEEP AND 31" WIDE VERY COMPACT AND GUESS WHAT WE CAN PUT COKE AND PEPSI PRODUCTS ALL IN THE SAME MACHINE SO THERES NO NEED FOR 2-3 MACHINES ON YOUR FLOOR.